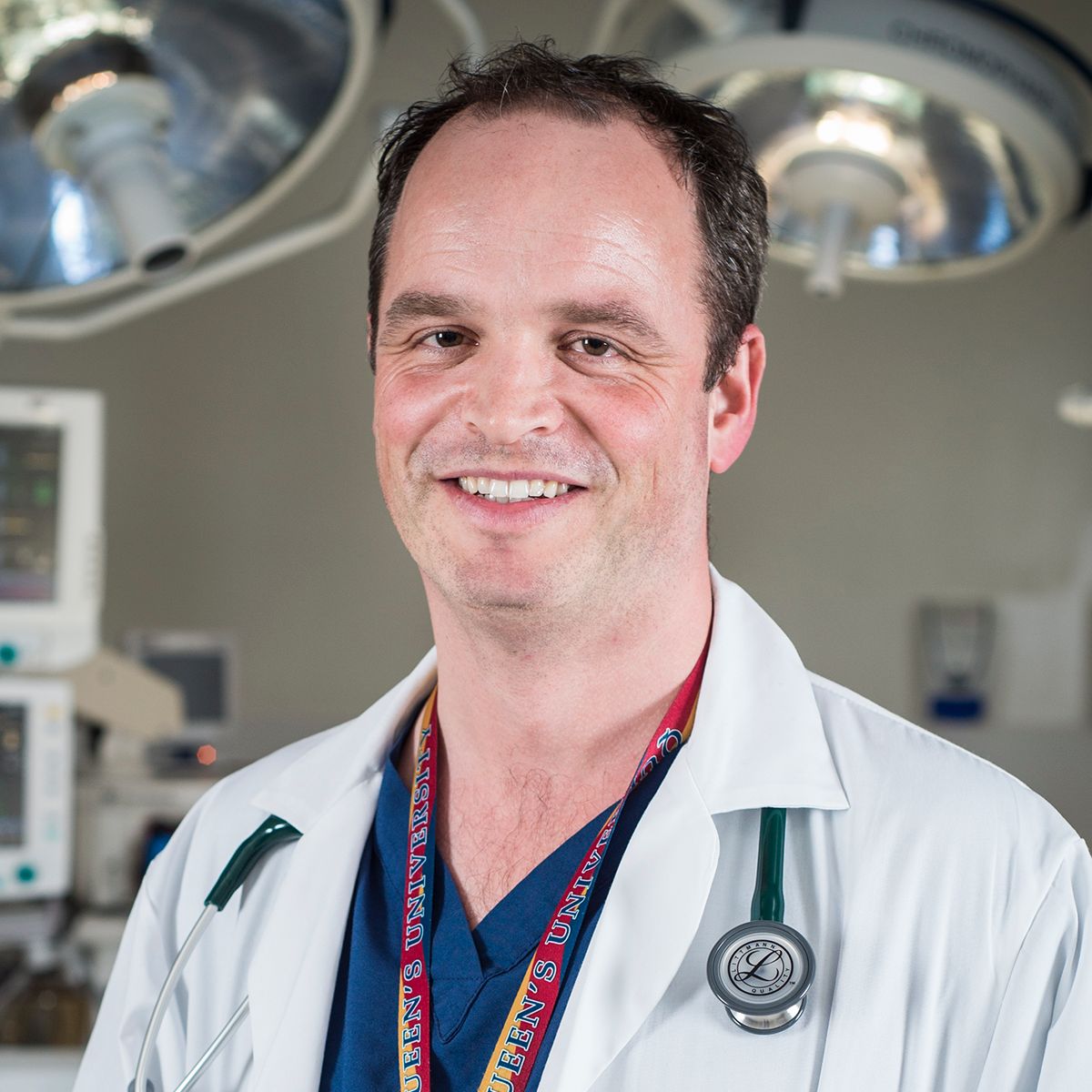 ---
Dr. Glover is the chief of the heart rhythm service and assistant professor at Queens University and Kingston Health Sciences Centre. He is also head of the cardiac electrophysiology fellowship program (Royal College of Physicians and Surgeons of Canada Accreditation) and the director of the scientific program committee in the Canadian Heart Rhythm Association as well as being a member of the CPD committee in the Canadian Cardiovascular Society.
He is a fellow of the European Society of Cardiology and Heart Rhythm Society and a member of the Canadian Cardiovascular Society, European Heart Rhythm Association and the Working Group on Cardiac Cellular Electrophysiology of the European Society of Cardiology.
He graduated from Queens University, Belfast (MB BCh BAO) in 1999 and after performing 3 years in internal medicine (MRCP, London, UK 2002) joined the cardiology program in the Royal Victoria Hospital, Belfast. During this time he performed two years of research looking at various aspects of internal and transthoracic cardioversion for the treatment of atrial fibrillation. Following the submission of his thesis he gained his Doctorate of Medicine from the Queens University in 2006. As a result of this research he was awarded the Purce Calvert Medal, the British Junior Cardiology Association-Cordis International Research Awards for Invasive Cardiology, the Northern Ireland Chest Heart and Stroke prize and the Northern Ireland Healthcare Award for the innovative use of technology to improve Patient Care.
He spent several more years training in general cardiology and subsequently subspecialized in cardiac electrophysiology in Toronto General Hospital, Ontario where he trained in catheter ablations and device therapy as well as publishing data from the Epistry Registry on the use of antiarrhythmic drugs in the management of out of hospital cardiac arrest. He was also awarded an unrestricted research grant examining the use of anti-arrhythmic drugs in the management of ventricular arrhythmias.
As well as publishing in most major cardiology and cardiac electrophysiology journals he has co-authored two books  'A Clinical Approach to Cardiac Arrhythmia (NSHI, 2011)' and 'A Complete Clinical Handbook of Cardiac Electrophysiology' (Springer 2016) with Pedro Brugada and contributed to several others in the field of cardiac electrophysiology. He is the principal investigator on the "AF ED" trial; a multicentre trial looking at the reasons why patients with atrial fibrillation attend the emergency department and is actively involved in the recruitment of patients for several multicentre trials
He has a special interest in the management of atrial fibrillation and ventricular arrhythmias and is instrumental in building the complex ablation program in Kingston. He also has a keen interest in teaching and is undertaking a masters in medical education through John Hopkins University, Baltimore.