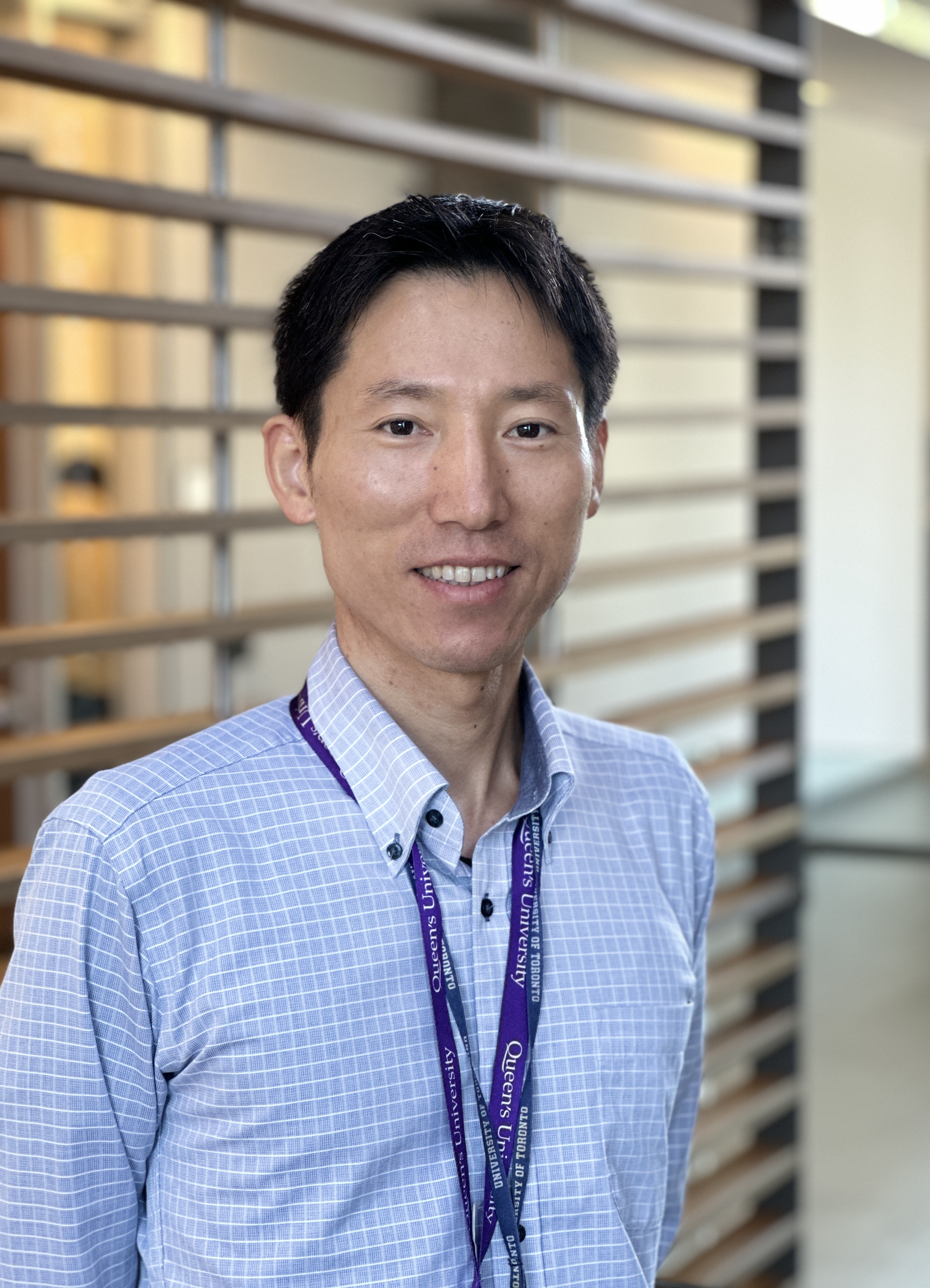 ---
Dr. Nakamura is a Rheumatologist who joined the Queen's University Department of Medicine as an Assistant Professor and Clinician Scientist in the Division of Rheumatology, in December 2022.
Dr. Nakamura obtained his medical degree (MD) from Saga Medical School in 2007. He completed his Post-MD doctoral fellowship at the Schroeder Arthritis Institute in Toronto in 2018. Through this fellowship, Dr. Nakamura co-discovered specific molecules that could change the ways of diagnosis and treatment in spine OA and associated low back pain. His discoveries were successfully published in prestigious journals and also filed in the US and international patents.
Dr. Nakamura completed his clinical fellowship and postgraduate training (PhD) at the Spondylitis Program, Division of Rheumatology, University of Toronto in 2022. Through this fellowship and PhD program, he co-discovered novel immunopathological functions and therapeutic potentials of macrophage migration inhibitory factor (MIF) in spondyloarthritis. As for this discovery, Dr. Nakamura successfully filed his second US patent and the paper was published in Science Translational Medicine.
He is currently a research board member in Spondyloarthritis Research and Treatment Network (SPARTAN). His interests include translational research to find novel therapeutic targets in inflammatory arthritis. His laboratory specifically focuses on elucidating mechanisms of inflammation and new bone formation in spondyloarthritis using cutting-edge techniques in immunology, molecular biology, and cell biology. 
Dr. Nakamura has also received numerous fellowships and awards from both national and international institutions, including the Japan College of Rheumatology (JCR) Promotion Award, the CIHR Fellowship, the UHN/SHS Mimi & Charles Hollenberg Research Award, the Edward Christie Stevens Fellowships in Medicine, the S. Fenwick Research Fellowship, University of Toronto Laidlaw Competition Award, SPARTAN Fellowship, and SPARCC Fellowship.