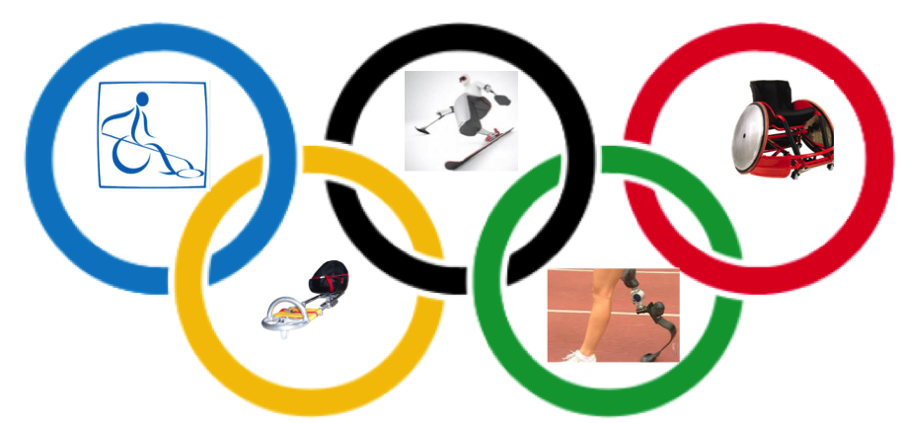 Dr. Ludwig Guttmann Saw the Ability in Disabled Veterans: How the Paralympic Games Came to be
Brian McKeever's visual impairment helped me to see the true beauty of sport. McKeever and his guide, Graham Nishikawa, had an Olympic moment of the first order in the visually impaired sprint races at the Paralympic Winter Games in Sochi, Russia. Watching McKeever recover from a fall early in the race and sprint to win gold reminded me that in sport, and life, we are not defined by whether we fall, but by whether we get back up and compete. McKeever has Stargardt disease, an inherited form of juvenile macular degeneration. Mutation of the ABCA4 gene impairs energy transport in retinal photoreceptor cells and reduces vision.
Fundus photographs of a patient with Stargardt disease who had 20/200 vision (the arrow denotes degeneration of macula)
However, watching McKeever ski one forgets his visual impairment - which is really the point of the Paralympics. Although much less publicized than the Olympics Games, I found the Paralympics more compelling. As they skied sitting down, directed curling stones from wheel chairs and sent pucks whistling into the net from sledges, they ceased to be disabled people and simply became athletes. There is no asterisk beside their achievement; no qualifier is needed for their excellence. McKeever's races are not blog-worthy because he won; indeed, like all athletes, most Paralympians compete and lose. Rather, McKeever's performance is noteworthy because it changed society's view from sympathy - with a focus on his disability - to admiration, with a focus on his ability and courage. A patient becomes a hero. The competition at the Paralympics is more about athleticism and testing one's limits than about competing for fame and fortune. I realized I knew next to nothing about the Paralympics. How had they come to be? Why are the Paralympics separated from the Olympic games?
We owe the Paralympics to Sir Ludwig Guttmann. A German physician who fled Nazi Germany in 1939 with the help of The Council for Assisting Refugee Academics (CARA). CARA is a British charity dedicated to assisting academics who, for reasons including persecution and conflict, are unable to continue their research in their countries of origin. Guttmann's research interest was in spinal cord injury and rehabilitation. Parenthetically, he assisted in sheltering 60 Jews from the Gestapo by having his staff admit Jewish "patients" to hospital in the aftermath of Kristallnacht. In 1943, Guttmann founded the National Spinal Injuries Centre for treatment of veterans at Stoke Mandeville Hospital in Buckinghamshire. Relevant to this blog, he had a vision of his patients as people with abilities; not patients with disabilities. Dr. Guttmann's vision was the creation of an elite sporting competition for people with disabilities that would rival the Olympic Games. He created the precursor of the Paralympics, the Wheelchair Games. This competition first occurred in concert with the 1948 London Olympic games. The early competitions, also known as the Stoke Mandeville Games, evolved to the modern Paralympic games in Rome in 1960. The Paralympic Games are organized in parallel with the Olympic Games, under the egis of the International Paralympic Committee (IPC) Being Canadian of course, what really counts are the winter Olympics. The first winter Paralympic game was held in 1976 in Örnsköldsvik, Sweden and included athletes in multiple categories, including amputees, cerebral palsy, intellectual disability, wheelchair, visually impaired, and Les Autres (a compilation of less common disabilities). The 2014 Paralympics have come to an end but the gritty performance of these athletes will inform and revise our views of people with disabilities. Let me thank Dr. Guttmann on behalf of all fans of sport and all people who believe in the indomitability of the human spirit. Hopefully in the not too distant future the Paralympic and Olympic games will become integrated in a single celebration of athleticism and the human spirit. It's past the time for society to have separate games based on perceived abilities and disabilities. The symbol for the Olympic Games features five rings representing the peoples of the world and their continents of origin, with North and South America combined as one.
Perhaps we can modify the Olympic icon to reflect a unified event that is inclusive of all the world's people, regardless of disabilities. This would be a complete realization of Dr. Guttmann's dream.