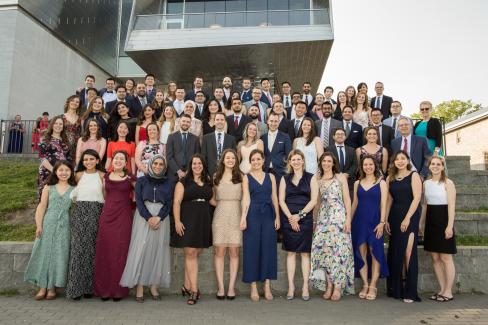 The Internal Medicine residency program at Queen's University is nationally respected for its collegial atmosphere, high faculty-to-resident ratio, research opportunities, and strong focus on teaching in all of the major subspecialties as well as General Internal Medicine. It is fully accredited by the Royal College of Physicians and Surgeons of Canada.
Follow us on Twitter @QueensUIM
For general inquiries please email our office or call us at 613-533-2623.
QIM Handbook 2020 (Survival Guide)
We recommend the QIM Handbook (Survival Guide) which gives helpful advice "about what to do when" while on Medicine. Feedback from previous off-service residents has been that it is a useful resource for medicine rotations.