Our program is nationally respected for its collegial atmosphere.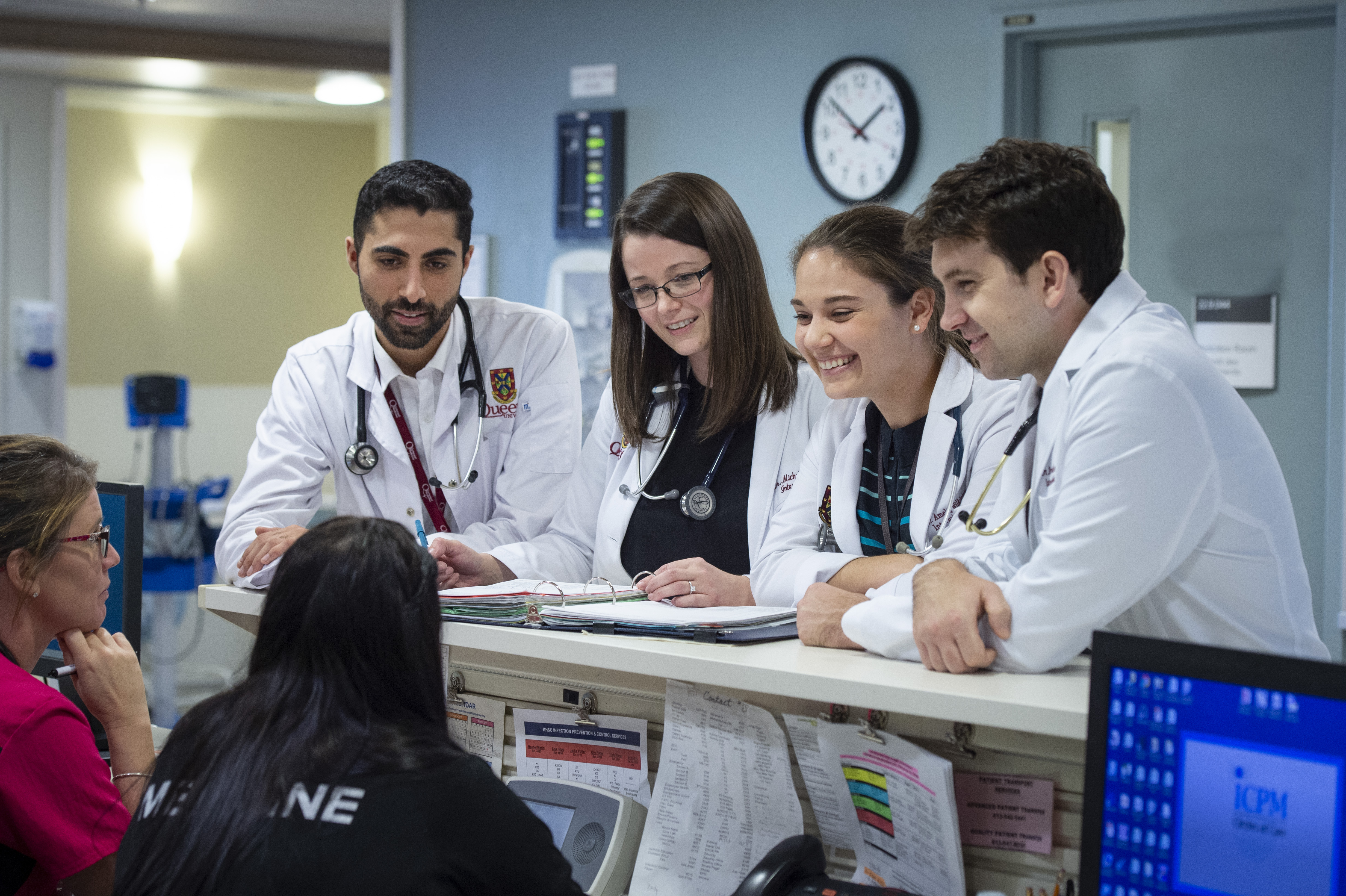 Program Award Winners 2019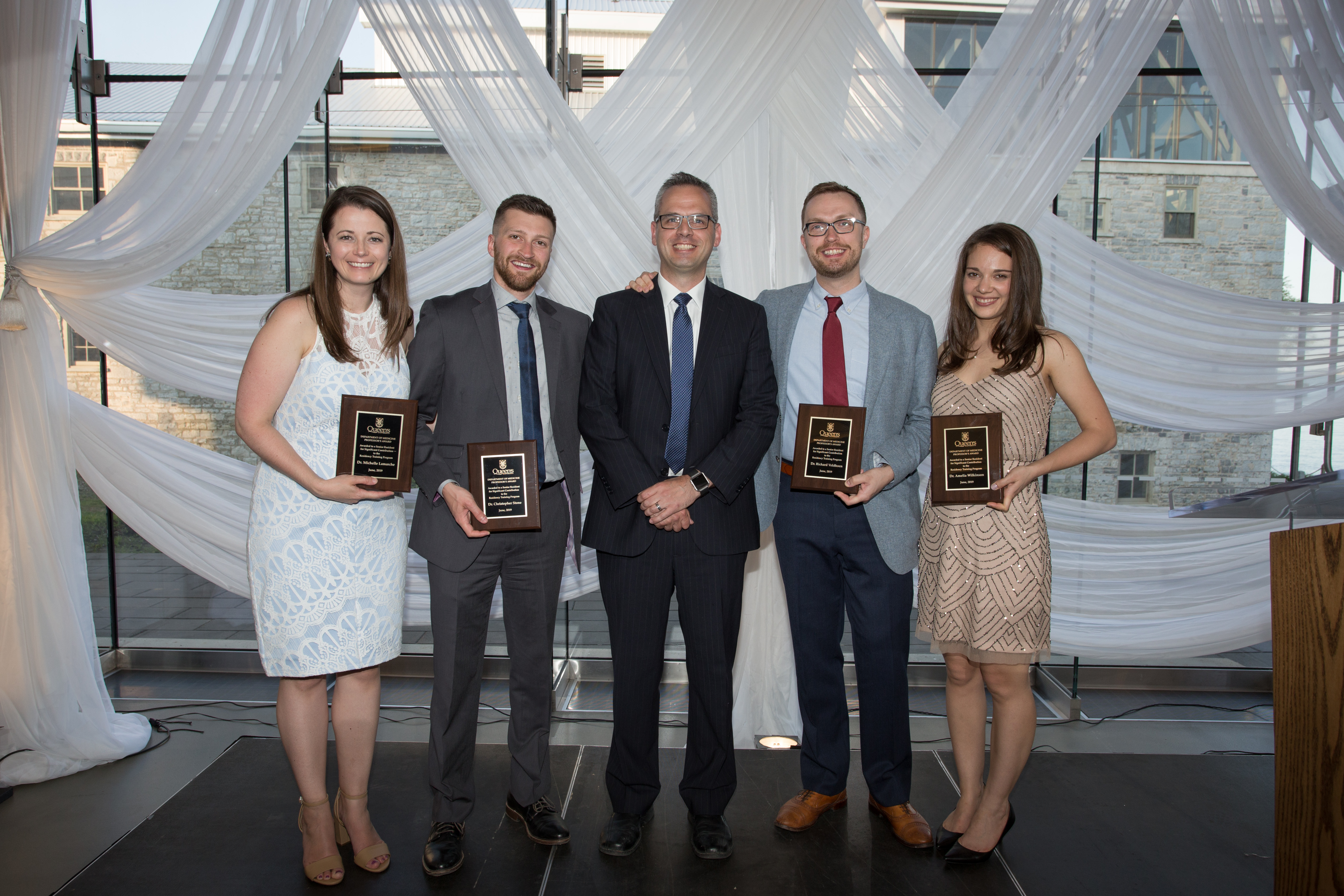 Last Call Ball is hosted annually at the beautiful waterfront Isable Bader Centre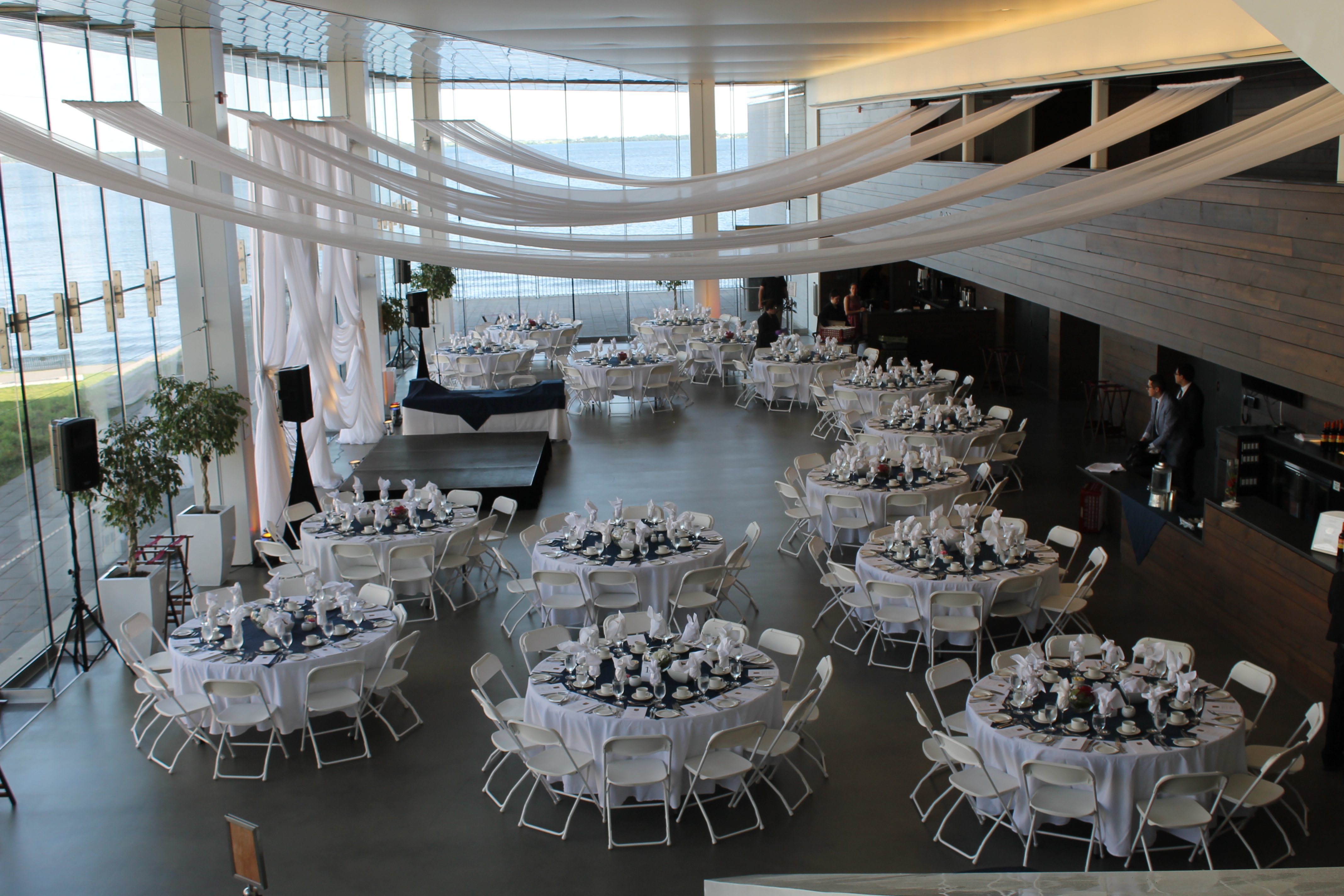 Some of our residents enjoy the nature of the surrounding region during our Fall Retreat hike at Rock Dunder.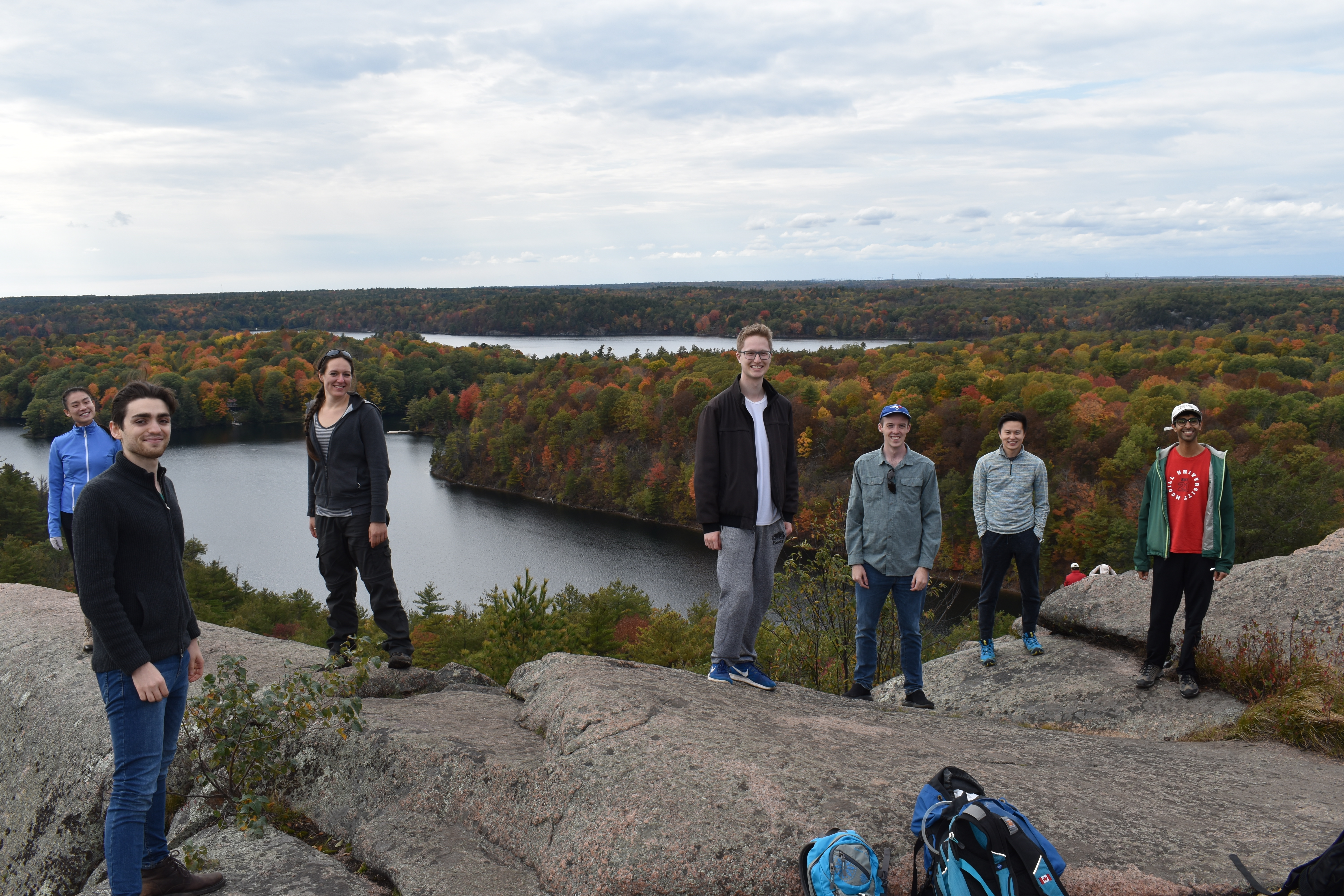 Our goal is to provide our trainees with experience in all the major disciplines of internal medicine. The PGY1 year is focused mainly on inpatient ward experiences but also involves some consult rotations, ER, Airway/ICU and Neurology rotations. The PGY2 residents serve as team leaders on the CTUs, complete their ICU training, ambulatory and consult rotations. The PGY3 residents supervise patient care and teaching on the CTUs and continue rotations in ambulatory and consult services. Download the Queen's Internal Medicine residency program brochure here.