Cofounded by Drs. Stephen Vanner and Stephen Archer, TIME vision embraces a culture of interdisciplinary and collaborative Translational Medicine research that will accelerate the discovery of novel and effective clinical therapies and their integration into clinical practice in order to improve patient care.
To achieve this vision, TIME will improve organization and networking to aid our researchers in navigating through the stages of research and innovation and ensure that their findings are translated into clinical practice. Our vision is that TIME will transform the expertise and productivity of Department of Medicine members and their collaborators/partners by creating an integrated enterprise that is recognized nationally and internationally for its innovations, the impact of its biomedical discoveries on patient care, and the success of its graduates from the translational graduate program (TMED) in obtaining careers in medicine, biomedical research, academia, industry and health policy.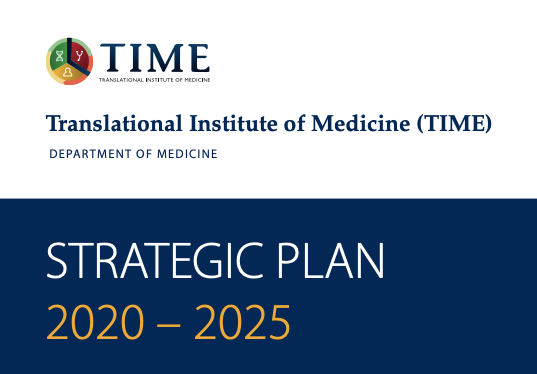 TIME brings together the multi-disciplinary expertise of over 250 scientists and scholars across the university, and reflects the rapidly growing need for interdisciplinary and translational research as a means to accelerate health care for Canadians and patients worldwide.