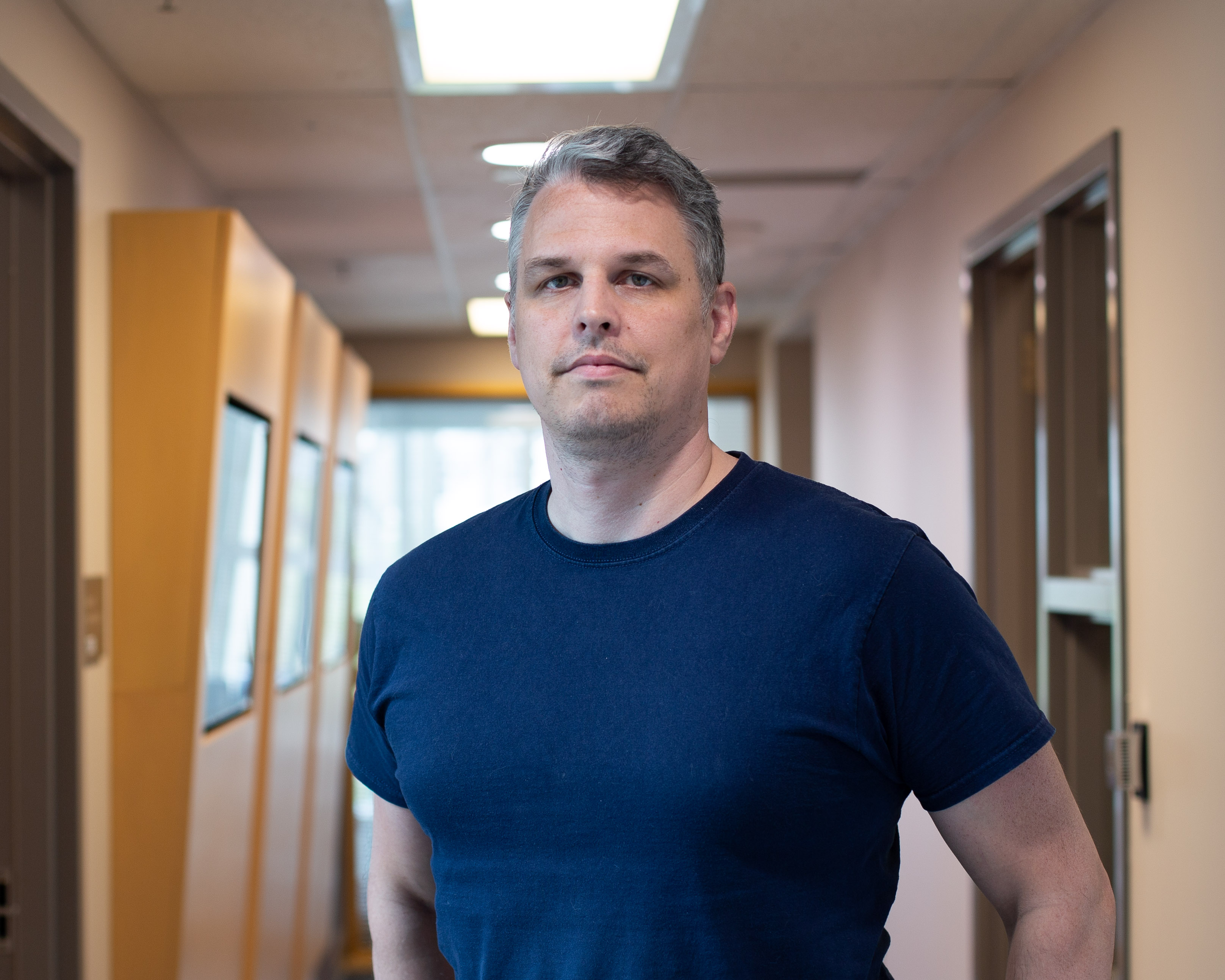 Position(s)
Scientific Operations Director, Translational Institute of Medicine (TIME)
Genomics, Transcriptomics and Molecular Medicine Specialist
Research Scientist at QCPU
Assistant Professor in DBMS and DOM
Contact Info
---
Dr. Charlie Hindmarch is Associate Professor (Adjunct) of Medicine and Director of the Genomics, Transcriptomics, and Molecular Medicine laboratory within Queen's CardioPulmonary Unit (QCPU). Dr Hindmarch is also Scientific Operations Director for the new Translational Institute of Medicine (TIME).
Dr. Hindmarch graduated in 2001 with a BSc in Marine Biology in 2002 (University of Plymouth), in 2003 with an MSc in Biochemical Pharmacology (University of Soton) and in 2009 with a PhD in Neuroscience and Endocrinology (University of Bristol). Following his PhD, Hindmarch held two consecutive Postdoctoral Fellowships in University of Bristol, and the role of Senior Research Associate. Dr Hindmarch has previously held visiting Professorships at the University of Malay (Malaysia) and at the Federal Rural University of Rio de Janeiro (Brazil). Dr Hindmarch has been at Queen's University since early 2016 and currently has 43 published papers with an h-index of 25 and cited over 1566 times.
Translational Institute of Medicine - TIME
Dr Hindmarch is Scientific Operations Director for TIME and is currently responsible for establishing a strategic plan for the new Institute that will help drive translational research within the Department of Medicine forward with a focus on research. Dr Hindmarch has previously been responsible for the implementation of the TIME Network (https://uniweb.time.queensu.ca/) that captures the breadth of translational research at Queen's with a focus upon the mapping of infrastructure and expertise.
Queen's CardioPulmonary Unit - QCPU
Dr Hindmarch is Director of the Genomics, Transcriptomics and Molecular Medicine laboratory at QCPU where he is responsible for Next Generation Sequencing and bioinformatics. Dr Hindmarch also runs the mass cytometer (Cytometric Time of Flight; CYTOF) which is a high throughput proteomic tool that can resolve up to 50 antibodies in both cell suspension and in tissue (using laser ablation).