Dr. Elahe Alizadeh
MSc. Eng., PhD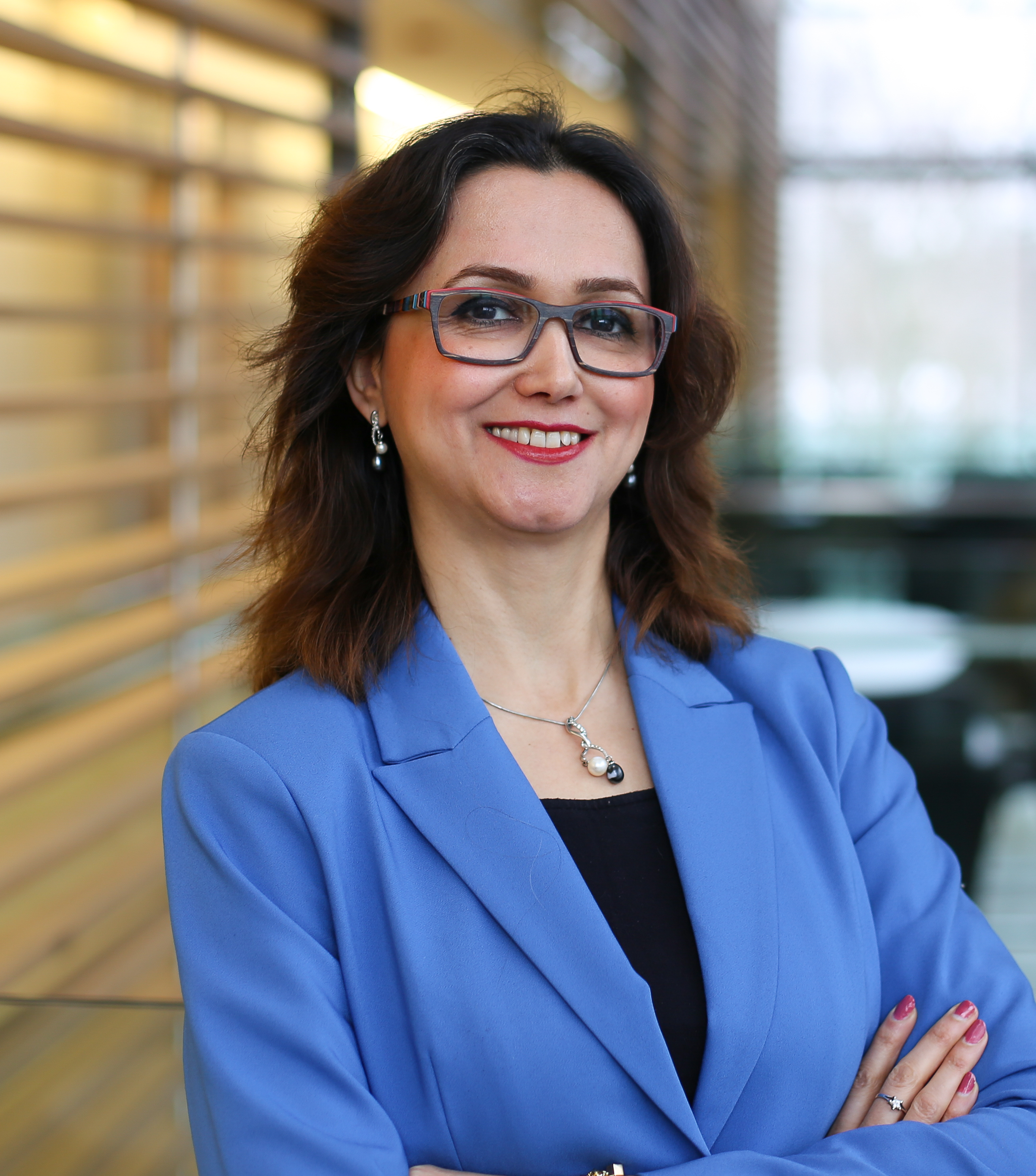 Position(s)
Assistant Professor (Adjunct)
Imaging & Radiation Physics Specialist
Research Scientist at QCPU
Contact Info
---
Elahe Alizadeh graduated with a BSc. in Applied Physics and an MSc. in Medical-Radiation Physics Program, both from Amirkabir University of Technology, Tehran, Iran. She then obtained her PhD in Nano-Bio-Physics from the University of Innsbruck, Austria. In 2010, she joined Prof. Sanche's lab at the Department of Radiobiology (at Université de Sherbrooke, QC, Canada) as a postdoctoral research fellow; where she designed and constructed a new X-ray apparatus to investigate the radiation damage on DNA complexed with radio-sensitizing chemo-therapeutic agents for chemoradiation therapy. Her achievement was recognized with the Radiation Research Society Jack Fowler Award in 2013 as an outstanding research in medical physics / radiobiology.
In January 2016 she joined the Department of Medical Imaging (University of Saskatchewan) to establish a pre-clinical research program for developing novel radiopharmaceuticals combining both therapeutic and diagnostic capabilities. She was managing the imaging facility with a µPET/SPECT/CT scanner and a radio-chemistry lab. She was also a member of the Occupational Health Committee at the Saskatchewan Cyclotron Centre, and obtained the Radiation Safety Officer (RSO-1) certificate from Radiation Safety Institute of Canada in May 2018.
Since July 2018, Elahe is conducting the nuclear imaging facility located at the Queen's Cardio-Pulmonary Unit (QCPU). She is responsible for the coordination and performance of pre-clinical imaging projects using tri-modality µPET/SPECT/CT scanner (VECTor4CT from MILabs; Utrecht, Netherlands). She also oversees the quality assurance and troubleshooting of radiation equipment and serves as a member of the Queen's Radiation Safety Committee.