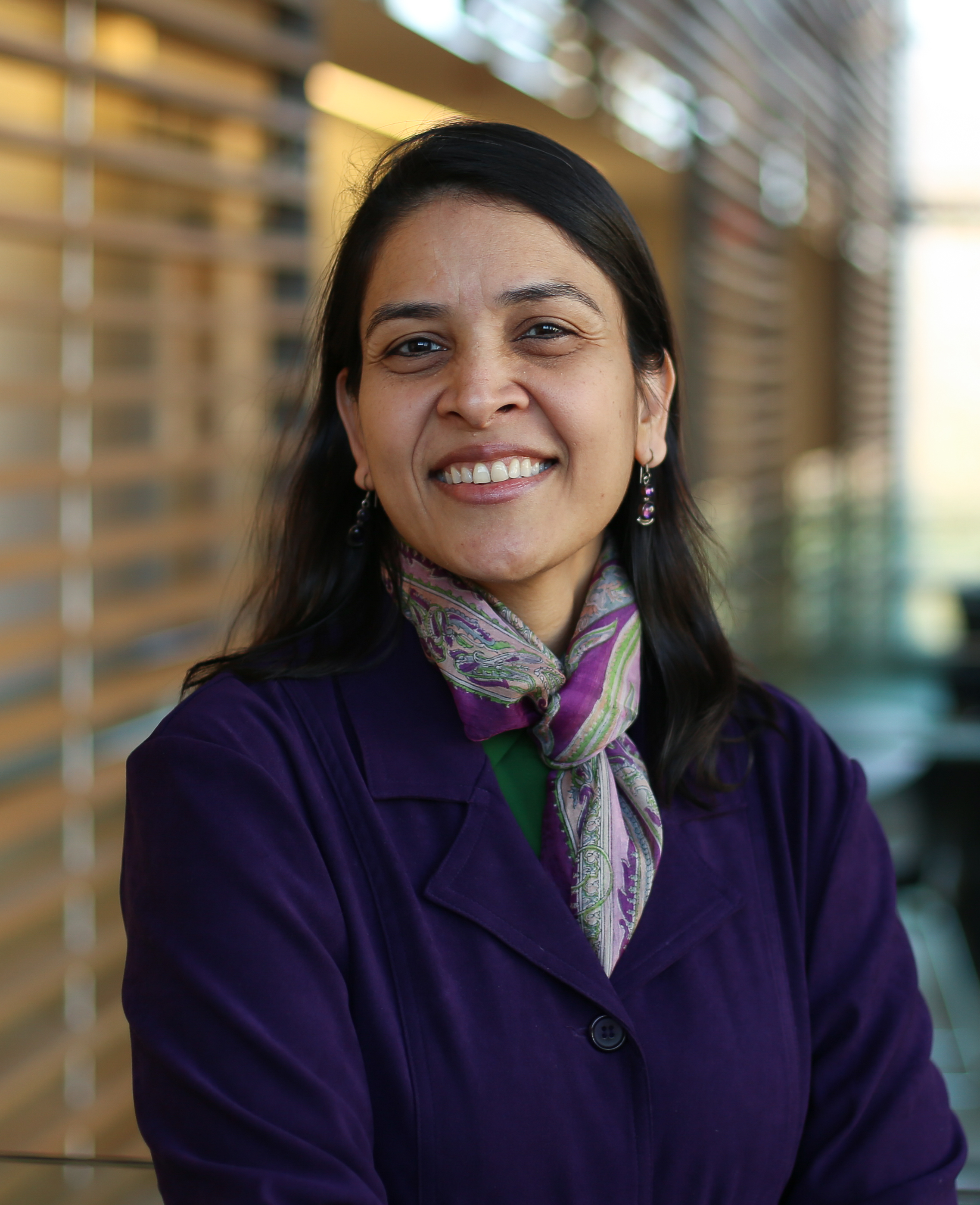 ---
Dr. Garima Shukla is currently appointed as Professor of Neurology (Epilepsy & Sleep Medicine) at the department of Medicine, Queen's University.  Prior to taking up her current appointment she held the position of Professor, Department of Neurology, All India Institute of Medical Sciences, New Delhi, India, since 2013. 
Dr. Shukla graduated with a Bachelor of Medicine and Bachelor of Surgery (MBBS) degree in 1994 and completed her postgraduate degree in Internal Medicine (MD) with a gold medal, in 1997, from the Faculty of Medicine, Maharaja Sayajirao University, Vadodara, Gujarat. Subsequently, she completed specialist training in Neurology at the Department of Neurology, All India Institute of Medical Sciences resulting in a post-doctoral specialist certification (DM) in Neurology in 2001, with academic distinction and was awarded the Manoharlal Soni 'best Neurology trainee award'. She began her academic career at the Department of Neurology, All India Institute of Medical Sciences, New Delhi, India, as an Assistant Professor in Neurology, in 2001.  To further her clinical and research focus, she pursued fellowship training supported by a Department of Science and Technology, Government of India grant, in Epilepsy, Clinical Neurophysiology and Sleep Medicine, at the Cleveland Clinic, Ohio, USA in 2008.
She has been successful in securing research funding and support from National granting agencies (Indian Council of Medical Research ICMR, and Department of Science and Technology DST) leading to a well-established nationally recognized program of research in Epilepsy and Sleep Medicine, in India. The central theme of her research involves interface of Sleep Medicine and Epilepsy;  non-seizure outcomes of epilepsy treatment, mainly surgical treatment; Restless legs syndrome and other Sleep-Neurology areas. Over the last few years, she has been keenly involved in developing evaluation tools for various sleep disorders tailored to the socio-cultural characteristics of the Indian subcontinent. 
She has mentored and supervised more than 50 post graduate resident trainees in Clinical Neurology and also, PhD students in their research. Her passion in education is to empower Neurology trainees in clinical assessment of neurological disorders, epilepsy classification and diagnosis, presurgical evaluation and planning of resective surgery for patients with refractory epilepsy, and approach to different sleep disorders.  
Dr. Shukla is the recipient of more than 25 academic awards at national and international scientific forums, mainly for her work in the field of "Restless legs syndrome" and "pharmaco-resistant epilepsies". Included among these are the Wayne Hening award on 2 occasions awarded by the World Association of Sleep Medicine (WASM) in 2009 and 2011, the Young Investigator award at the International Epilepsy Congress (2009), Tadokoro best poster award at the Asia Oceanian Epilepsy Congress (2010) among others. She was recently awarded an "Exemplary Achievement and Academic Excellence in Sleep Medicine in India" award, by the American Association of Physicians of Indian Origin-Sleep, at the American Association of Sleep Medicine annual meeting at Baltimore (2018).
Dr. Shukla is an executive member of the International Restless legs syndrome study group, and she serves on the editorial board of the prestigious journal, Sleep Medicine. She has been an invited faculty at several international meetings, including the World Congress of Neurology and World Sleep Congresses. In many national meetings in India, she has been a popular speaker and has directed several academic workshops. 
To date she has more than 100 indexed publications in high impact International peer-reviewed journals. 
 List of some selected high impact publications in epilepsy and sleep medicine: 
Shukla G

, Bhatia M, Singh VP, Jaiswal A, Tripathi M, Gaikwad S, Bal CS, Sarkar C, Jain S. Successful selection of patients with intractable extratemporal epilepsy using non-invasive investigations. Seizure.2003 Dec;12(8):573-6.
Garima Shukla

, Manvir Bhatia, MV Padma, Manjari Tripathi, Achal Srivastava, VP Singh, P Saratchandra, Aditya Gupta, Shailesh Gaikwad, CS Bal, Satish Jain.   Unidirectional whole body turning – a new lateralizing sign in complex partial seizures. J. Neurol. Neurosurg Psychiatry2005;76;1726-1729.
Zanzmera P, Shukla G, Gupta A, Goyal V, Srivastava A, Garg A, Bal CS, Suri A, Behari M.     Effect of successful epilepsy surgery on subjective and objective sleep parameters – a      prospective study. 

Sleep Med

. 2013 Apr;14(4):333-8.
Desai S, Shukla G, Goyal V, Srivastava A, Srivastava MV, Tripathi M, Singh M, Shivanand K, Sagar R, Gupta A, Saratchandra P, Garg A, Bal CS, Behari M. 

Changes in psychiatric comorbidity during early postsurgical period in patients operated for medically refractory epilepsy-A MINI-based follow-up study.

Epilepsy Behav. 2014,23;32C:29-33. 
Garima Shukla, Anupama Gupta, Ravindra M Pandey, M Kalaivani, Vinay Goyal, Achal Srivastava, Madhuri Behari. 

What features differentiate unilateral from bilateral Restless legs syndrome? A comparative observational study of 195 patients. 

Sleep Med. 2014 Jun;15(6):714-9.
Vinod K. Rai, Garima Shukla, Mohammad Afsar, Shivani Poornima, R.M. Pandey, Neha Rai, Vinay Goyal, Achal Srivastava, Deepti Vibha, Madhuri Behari. Memory, executive function and language function are similarly impaired in both temporal and extra temporal refractory epilepsy—–A prospective study. 

Epilepsy Res. 2015 Jan;109:72-80.
Anupama Gupta, Garima Shukla, Afsar Mohammed, Vinay Goyal, Madhuri Behari. Restless Legs Syndrome, a Predictor of Subcortical Stroke: A Prospective Study on 346 Stroke Patients.

Sleep Med. 2015 Jul 20. pii: S1389-9457(15)00853-9.
Agarwal P, Kaul B, Shukla G, Srivastava A, Singh MB, Goyal V, Behari M, Suri A, Gupta A, Garg A, Gaikwad S, Bal CS. 

Lateralizing value of unilateral relative ictal immobility in patients with refractory focal seizures--Looking beyond unilateral automatisms.

Seizure

. 2015 Dec; 33:66-71.
Garima Shukla, Anupama Gupta, Priya Agarwal, Shivani Poornima. 

Behavioral effects and somnolence due to Levetiracetam versus Oxcarbazepine - a retrospective comparison study of North Indian patients with refractory epilepsy. Epilepsy &Behavior. Nov 2016, 64; 216-218.