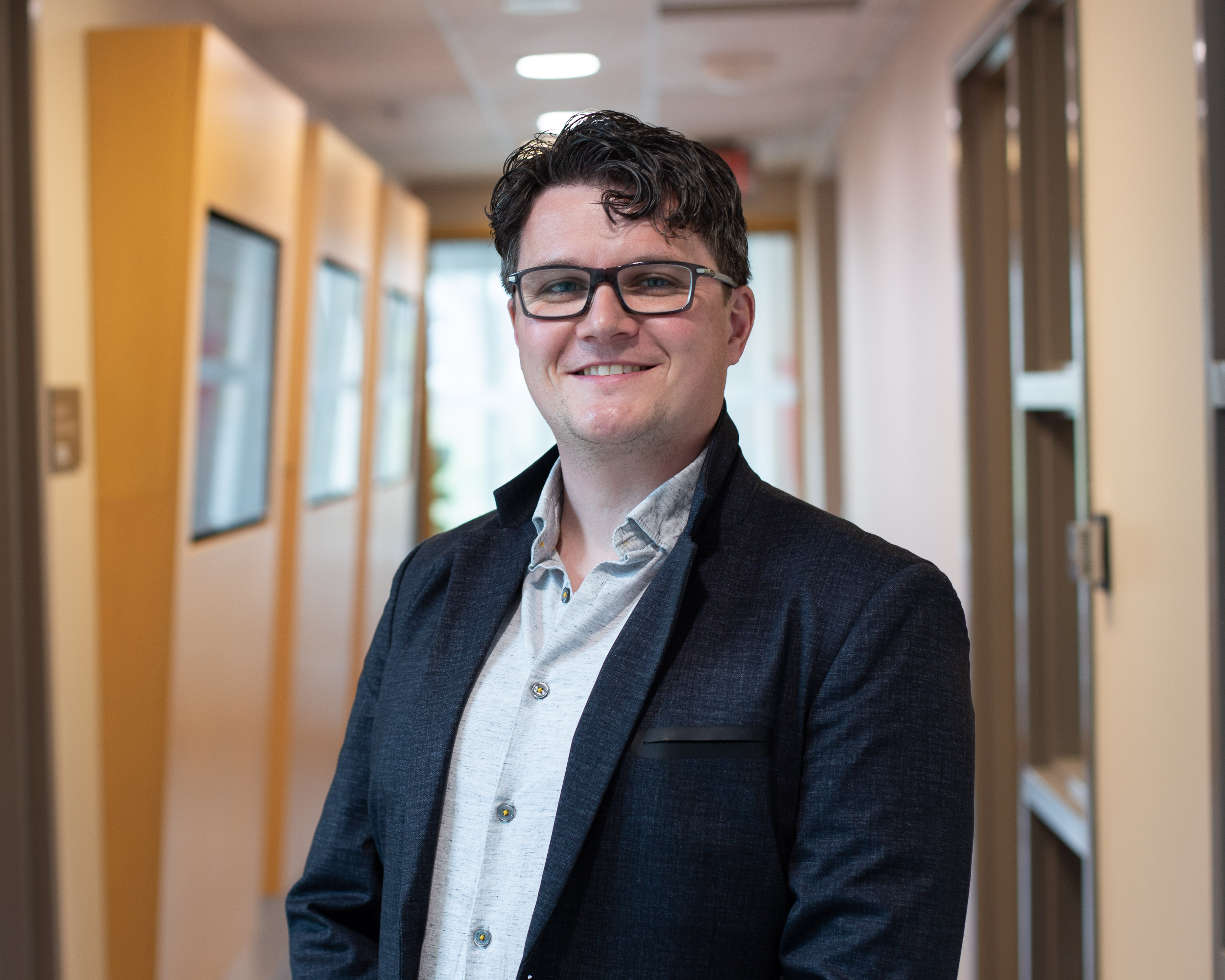 Position(s)
Histologist at QCPU
Transmission Electron Microscopist at QCPU
Contact Info
---
Oliver Jones is a histologist working for Queen's University, Ontario, Canada. Following his graduation in 2005 with a degree in Biochemistry with Biomedicine at Lancaster University (United Kingdom), he was employed as a trainee in histopathology at Manchester Royal Infirmary, a large teaching hospital serving a city with a population of ~3 million people. During this training, Jones completed a Post Graduate Certificate (PGC) in Biomedical sciences, which allowed for his formal registration with the Institute of Biomedical Scientists in the UK. While in this position, Jones was trained to operate the on-site Transmission Electron Microscope and was in a position to receive samples, process them for imaging and the generation of electron micrographs for pathologist review; his training here was conducted by clinical scientists working with the UK Health Protection Agency. In 2010, he was offered a position within a successful research group at Queen's University, Canada (Petrof Laboratory), where he adopted an instrumental role in within the lab as a histologist, performing image analysis on murine tissue (mainly colonic); this role allowed Jones to complement his clinical research background with experience within a non-clinical, laboratory research environment, working with academic faculty and graduate students to achieve research goals. His unique work experience combined with his growing reputation within Queen's University allowing him to secure a position within the Queen's Laboratory for Molecular Pathology (QLMP) within the Pathology and Molecular Medicine department. Between 2013 and 2019, Jones performed a range of histological and microscopy services to the Queen's research community within the scope of a cost recovery model. In addition to the histology services that he provided, Jones built on his previous experience with electron microscopy providing services for researchers at Queen's University, Kingston Health Science Centre (KHSC), Canadian Cancer Trials Groups (CCTG). In this time, Jones also engaged in continuing professional development; training at Sick Kids Hospital in Toronto to prepare and analyze blood samples for dense granule testing on the electron microscope, and training at Queen's where he was trained to use an updated electron microscope in the Radioactive Materials Testing Laboratory; Jones is now one of only a few authorized operators.
In 2018, Jones' considerable experience was recognized by St. Lawrence College where he teaches histopathology to students undertaking the Medical Laboratory Assistant (MLA) course. The successful MLA students may then register to work in clinical support laboratories in the hospital environment. The course was a combination of lecture-based theory and laboratory based hands-on techniques.
Most recently, Jones has been engaged in active research with Dr Stephen Archer at Queen's University where he has been facilitating research by using electron microscopy to acquire images of mitochondria exposed to S. aureus from healthy volunteers.  He officially joined the Queen's CardioPulmonary Unit (QCPU) in the summer of 2020 as the Histology and Transmission Electron Microscope specialist and provides his experience, knowledge and skills as a service to the Queen's research community.